مطلوب سائق للعمل لدى مؤسسة التمويل الدولية برواتب جيدا جدا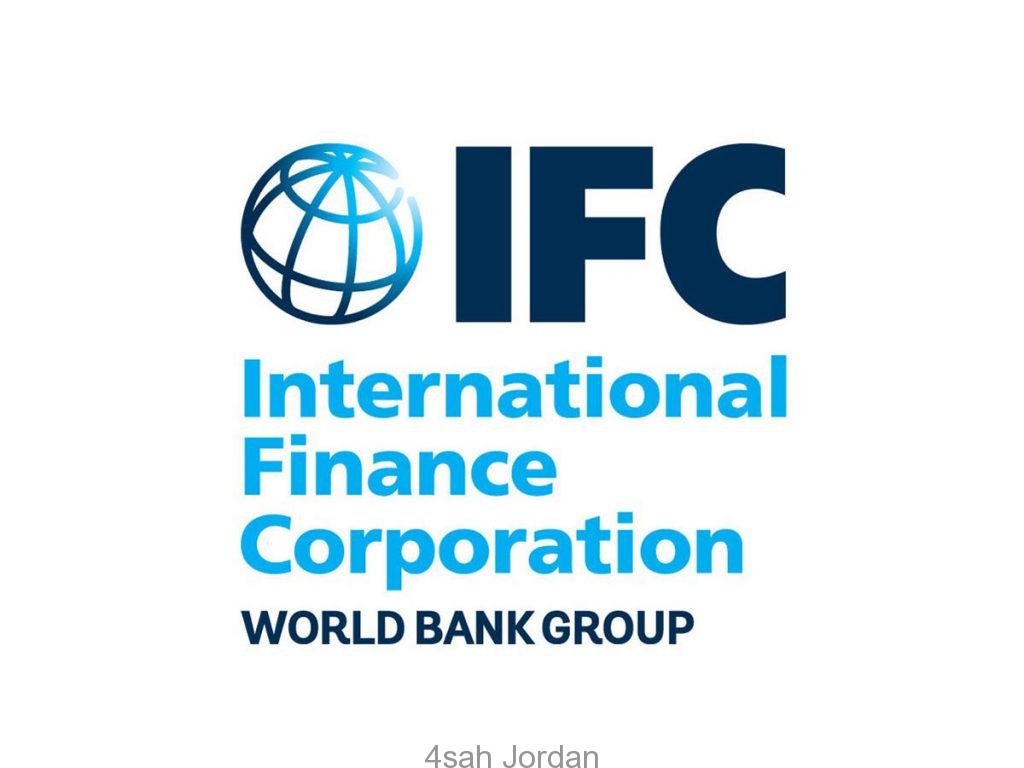 تعلن IFC – International Finance Corporation في الاردن عن حاجتها الى :
E T Temporary (Driver)
Job #: req20187 Organization: IFC Sector: Other Grade: ET1 Term Duration: 1 year 0 months Recruitment Type: Local Recruitment Location: Amman,Jordan Required Language(s): English, Arabic Preferred Language(s): Closing Date: 12/13/2022 (MM/DD/YYYY) at 11:59pm UTC
Description

IFC—a member of the World Bank Group—is the largest global development institution focused on the private sector in emerging markets. We work in more than 100 countries, using our capital, expertise, and influence to create markets and opportunities in developing countries. In fiscal year 2022, IFC committed a record $32.8 billion to private companies and financial institutions in developing countries, leveraging the power of the private sector to end extreme poverty and boost shared prosperity as economies grapple with the impacts of global compounding crises. For more information, visit www.ifc.org.
IFC office in Jordan is seeking a motivated individual to provide driving services to its Regional Director for Middle East, Country Manager for Levant, to its staff based in Amman, and to visiting missions to Jordan. This position involves road travel in Jordan.
The candidate must be a dynamic and highly motivated individual, reliable, professional in dealing with internal and external clients, highly committed to stringent road-safety policies, and with extensive knowledge of Jordan.
Duties and Accountabilities:
Driving the Regional Manager and Director to/from official functions including travel in Jordan.
Driving IFC Amman staff on their official travel in Jordan.
Driving Visiting Missions according to pre-arranged mission and appointment schedules.
Maintaining a logbook for the assigned vehicles, recording details of mileage, trips and gasoline consumption, repairs, etc., and promptly reporting to supervisor any problems of defects noticed in operating the vehicle.
Maintaining the assigned vehicles always in clean and excellent operating condition, and proactively scheduling and performing regular and ad-hoc maintenance.
Picking-up mail and packages, and delivering outgoing office mail.
Performing other office duties as requested, such as back-up support during absences of receptionists or team assistants, basic office building maintenance, and ad hoc office support tasks as required.
Supporting the Administrative team in the organization of events as needed.
Selection Criteria
Excellent knowledge of English and Arabic.
Minimum High School diploma.
At least 3 years of relevant working experience in an institutional or corporate environment.
Prior trainings in road safety, defensive driving, or equivalent would be a plus.
Outstanding organizational skills, punctuality, and time management.
Ability to manage a range of diverse concurrent issues and perform tasks with minimum supervision.
Excellent problem-solving mindset.
Strong interpersonal skills and ability to work effectively and with sensitivity in a multicultural environment.
Commitment to client service, teamwork, and discretion when dealing with sensitive matters.
Demonstrated commitment to the World Bank Group values of Impact, Integrity, Respect, Teamwork, Innovation.
World Bank Group Core Competencies
We are proud to be an equal opportunity and inclusive employer with a dedicated and committed workforce, and do not discriminate based on gender, gender identity, religion, race, ethnicity, sexual orientation, or disability.
Learn more about working at the World Bank and IFC, including our values and inspiring stories.
Note: The selected candidate will be offered a one-year appointment, renewable for an additional one year, at the discretion of the World Bank Group, and subject to a lifetime maximum ET Appointment of two years. If an ET appointment ends before a full year, it is considered as a full year toward the lifetime maximum. Former and current ET staff who have completed all or any portion of their second-year ET appointment are not eligible for future ET appointments.
https://worldbankgroup.csod.com/ats/careersite/JobDetails.aspx?id=20187&…